NOTICE: This website is a Work-In-Progress (W.I.P.) All content will change significantly as Project Universe develops. Feedback is welcome!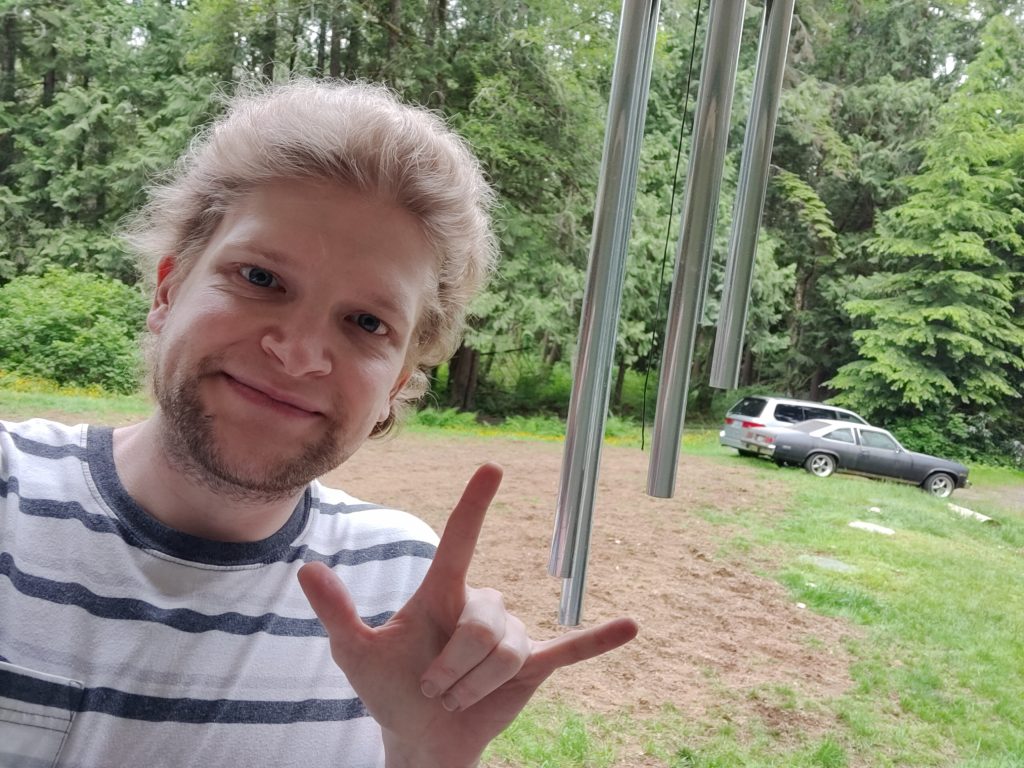 Born 29 January 1988. First introduced to video games in 1992. Began teaching himself game development in 1994 after his father inadvertently showed him we can modify games. Been voluntarily teaching game development/modding globally since 2006 after graduating high-school. Modded/taught modding for many games since then.
Began modding/teaching modding for Space Engineers in 2014. Rendered bedridden via autoimmune health issues causing life-threatening intestinal bleeding since May 2016. After nearly dying via sepsis caused by autoimmune issues he dedicated his life to humanity's betterment upon returning home on 24 December 2017 after a week in the ICU. Invited to guest speak at Emerald City Comic Con; spoke about the benefits of video game modding on individuals, communities, & developers in March 2018; Marek Rosa the CEO of Keen Software House sponsored him & a few other modders to go (video on his YouTube.)
He's always learning & trying new things, because he enjoys being challenged. Since birth he's learned about carpentry, welding, electronics, 3D printing, farming, robotics, how civilizations prosper, and more. His latest challenge: Permanently end/prevent poverty.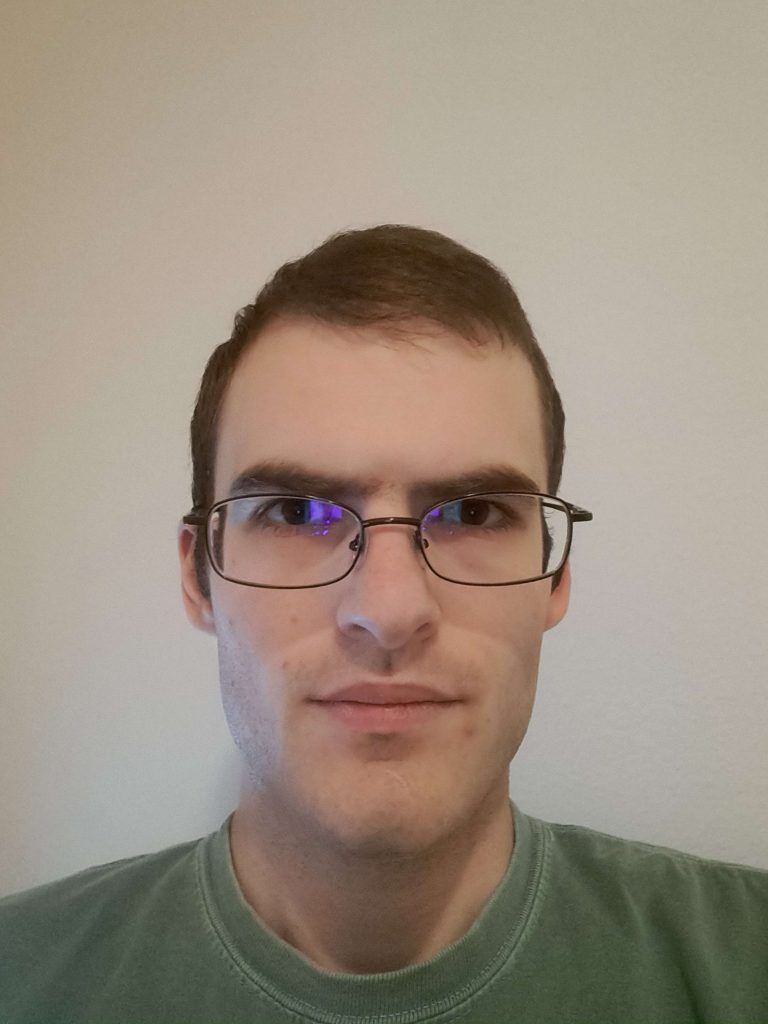 Patrick McGuinness has been programming and modeling for the last six years, refining his skills and capabilities. He joined Project Universe in late 2019 while on the mend from a serious illness and has spent the last three years developing the game. Involved in both the conceptual and practical design of the game, he has worked tirelessly to bring the game to life. Recent progress has nearly completed a demo of several core features of the game, including inventory, power, equipment, mining, production, environmental systems, and a nuclear reactor. He has especially enjoyed the math behind the nuclear, radiation, and power systems, as well as the challenge of implementing those systems into the game.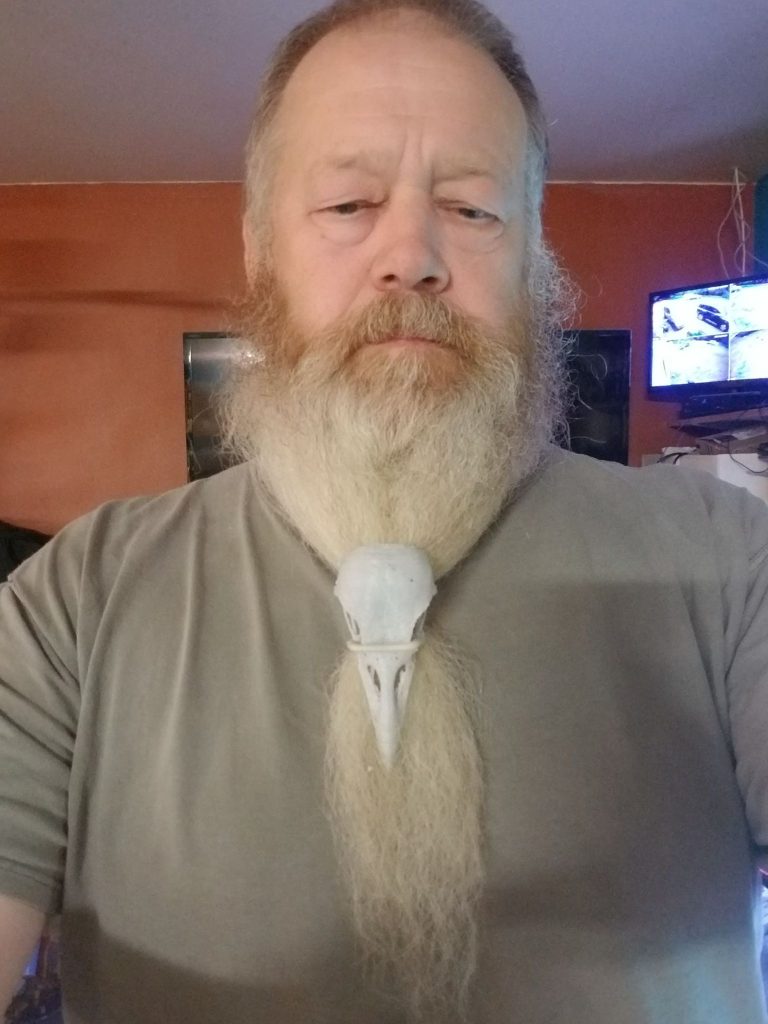 How to quickly sum up 60 years of life? My name is Kevin Glaubitz, I was born in Southern California. I joined a volunteer department at 17. After High School I joined the California Conservation Corps and was stationed in the Humboldt Redwoods.
I eventually joined the U.S. Navy and volunteered for Submarine Service. And was trained to be an Electronics Technician. My first station was in Bangor Washington, I also bought my first computer there. An Amiga 1000. My second Station was in Cape Canaveral Florida, where I met and married my wife, Destiny, she had two sons Matthew and Michael.After we were married, my next station was back at Bangor Washington. Destiny and I had a son, Paul.
I did the rest of my Career at Bangor, a full 20 years. I raised the 3 boys to be men of conscience, and thought. I built my own computers from time to time, as technology advanced. I played video games on computers, and the Internet when it became affordable, and board games with friends. Favorite Computer game is City of Heroes, favorite Board game is Battletech.
After the NAVY, I landed a job with the Department of Defense, working on Submarines.Where I still work.
I have 2 3D printers, a Prusa MK3S, and a Phrozen Sonic mini 4K.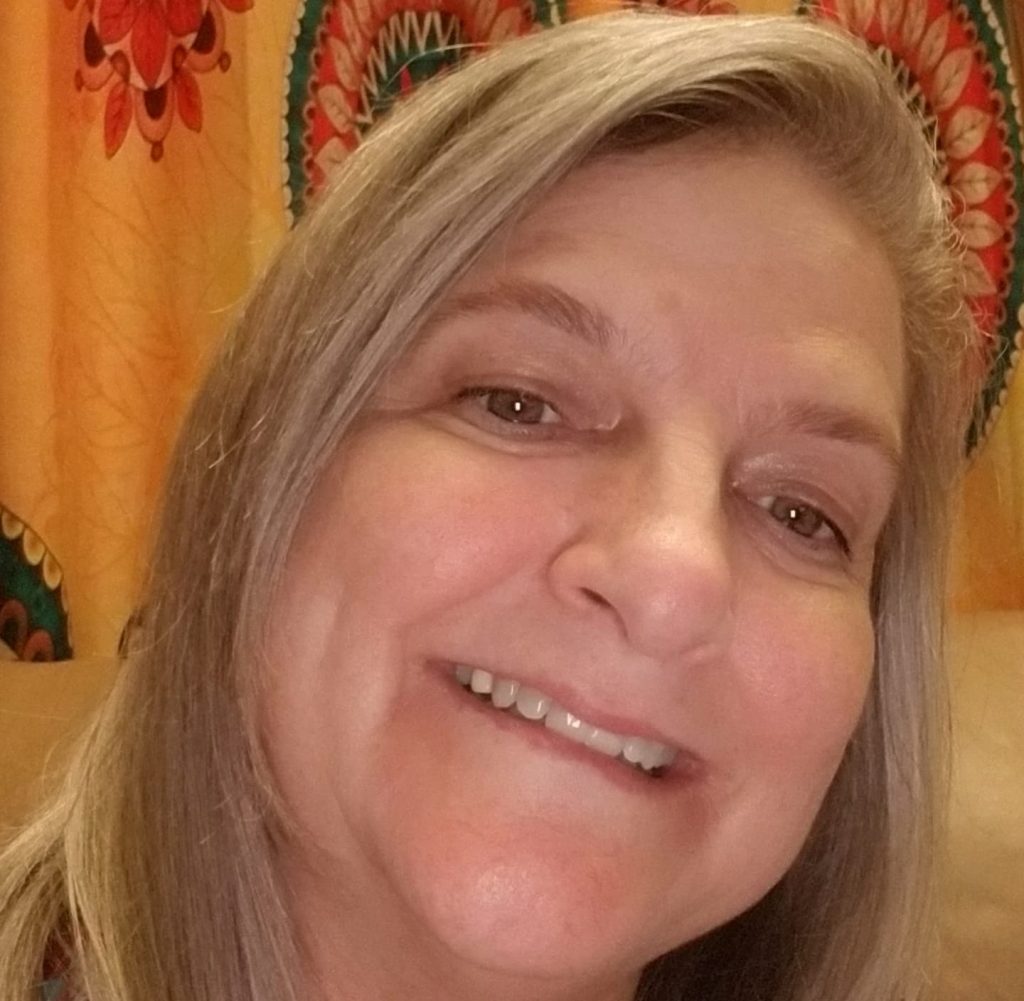 My name is Destiny Glaubitz, my focus for Project Universe is Care-giving and Farming. I am an entrepreneur in care-giving, death doula/soul midwifery, minister, cosmetologist, hypnotherapist, NLP practitioner, and psychic medium.
My Mother was born and raised in Missouri, she had 6 siblings and they all slept in one room on one bed. She and her family picked cotton to make money for food and utilities.
My Father was born and raised in Key West, he had 1 sibling. He was always in the ocean, he brought home seafood everyday, sold shells and coral for money.
I was born and raised in Key west.
We depended upon the sea and the mature landscape that gave us edible offerings.
My mother at times had to count our vegetable so everyone at the same nutrition, ie. 12 peas or 8 green beans. As a child I didn't know better but I was happy and loved. The fresh food we consumed daily made our health optimum.
Fast forward to today, I'm a mother with 3 biological sons and a few kids that we "adopted" so they could have a chance to a normal life and adulthood. Love them all.
Living in the PNW gave us totally different obstacles than my childhood experience.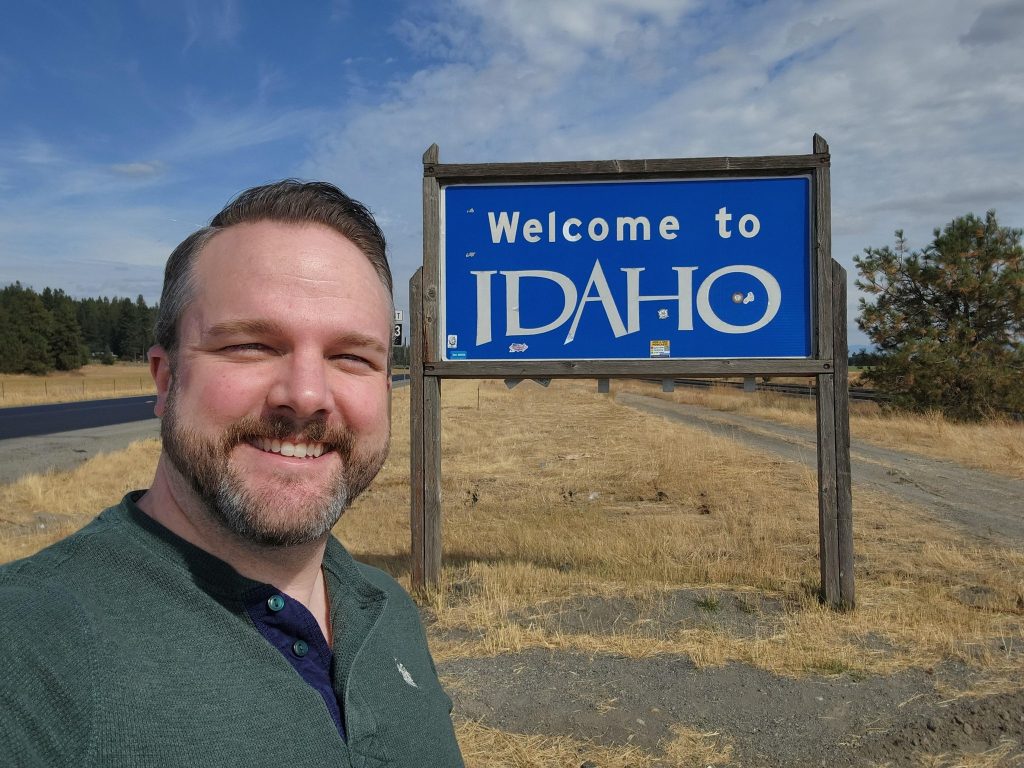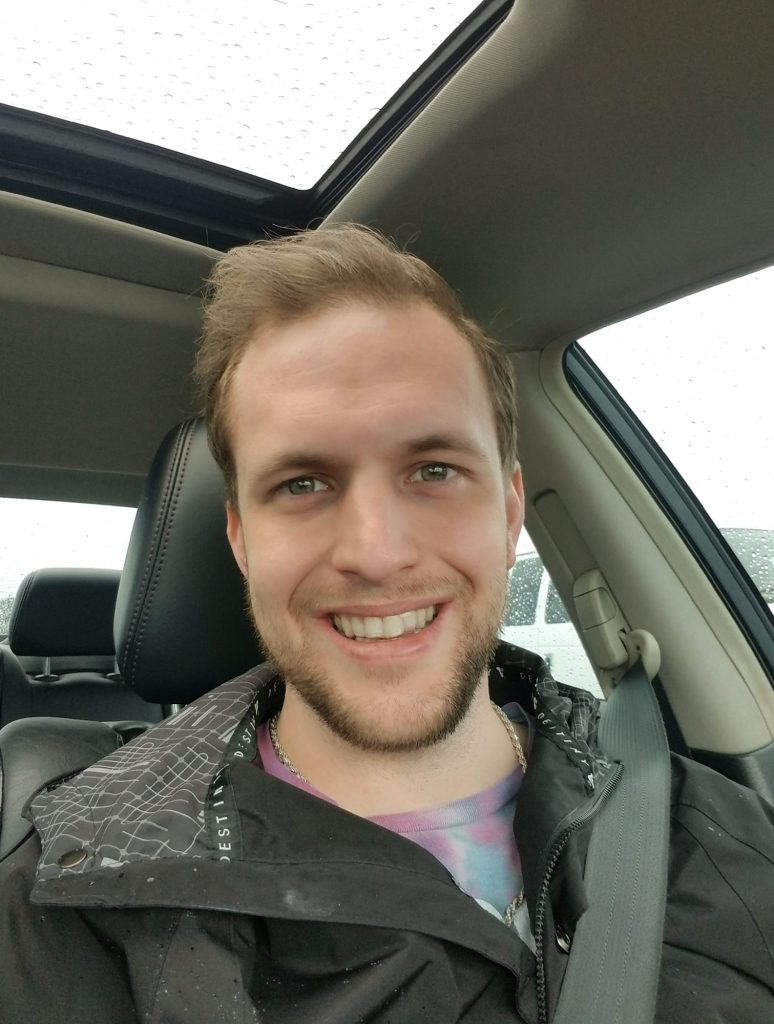 Paul is Michael's younger brother. When they were young Michael taught him how to play video games. Took wrestling in school, performed exceptionally well. With a penchant for respect & honor he joined the US Marine Corps. Upon serving 4 years in the Marine Corps he used his GI bill to get a house & has essentially been retired since. He helps his friends without expectation of payment. He's fiercely loyal to those he cares about. He's pragmatic about life.
He wants to do more to help humanity & Project Universe provides him the opportunity to contribute in any way he can.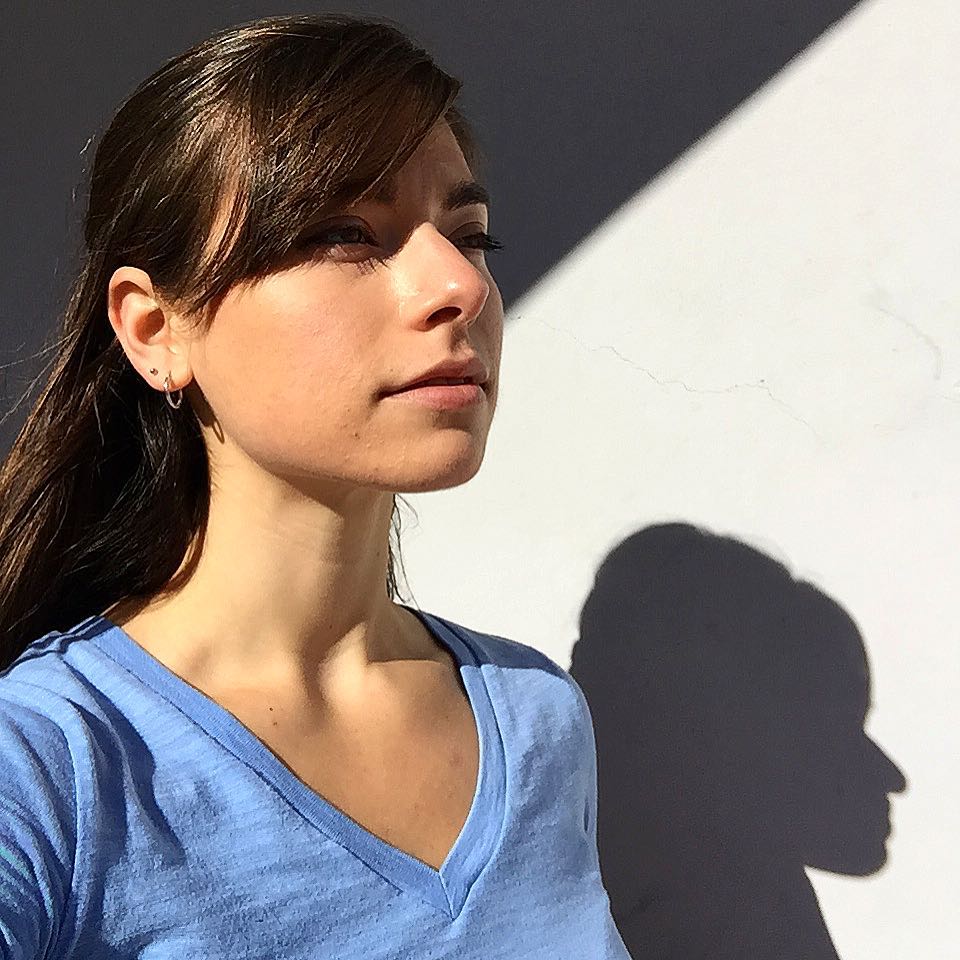 Jasmine studied business, art, science, philosophy, & human psychology. She's worked a great deal as a teacher of life skills for everyone she has the opportunity to help. She often compassionately helps others without expectation of reward. She believes there's a significant advantage to voluntarily collaborating & supporting one another. She fosters the cooperative caring mindset to every group she's a part of.
Ilse is a former traffic engineer turned auto-didact author and game designer. The results of a society which seems to be more and more aimed at the individual, made her look for ways to build a society where people can help each other become a better person through gaming and learning while also exploring creativity in writing and design. As an author she creates fantasy worlds and as a game designer she helps bring out the creativity in other people to explore new worlds and possibilities.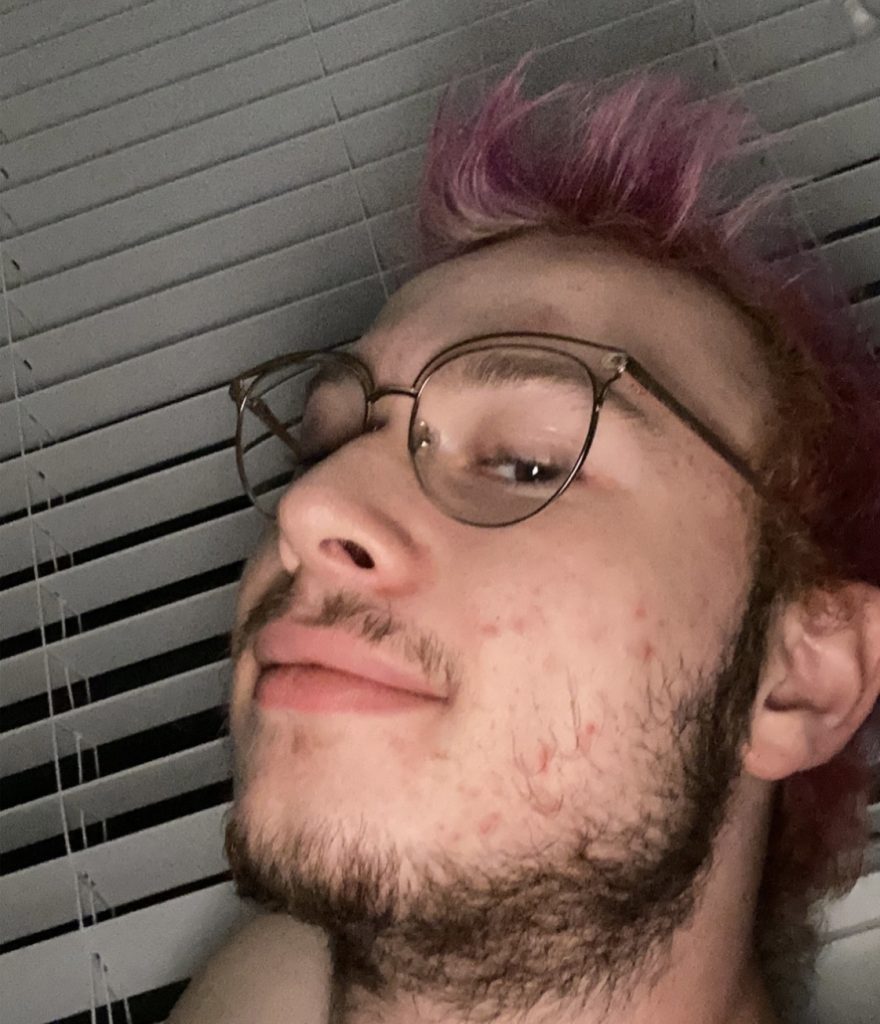 I got my first computer at the age of 5, and have been hooked on creating ever since. My first foray into creating stuff was with the Warcraft 3 World Editor, where I would create melee maps for me to play with AI. When I turned 12, I started looking into game dev as a potential career, and found Unity. The first project I made was with the ball rolling tutorial they had at the time. I followed it, then made a few things myself such as powerups and enemies.
The first game I released was for the dreamhack jam. It was a bullet hell game inspired by Realm of the Mad God. I worked in a duo, with them doing art and me code. The next project I released was a solo game, made for the Ludum Dare game jam. It was LD42 and ran in August of 2018. I made a game where you were stuck in a warehouse while a teleporter endlessly spawned boxes and threw them around the room, and you had to dodge them.
In December of 2021, I got married to the love of my life. 3 months later in March of 2022 we found out she was pregnant! It was unexpected, but we were happy nonetheless. In November of 2022, my first born daughter was born.
I'm excited to see where my life goes!